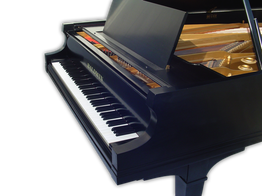 Piano Tuning

Standard Tuning (if tuned within one year in the local area)

Pitch Raise Tuning


Action Regulation

Piano action parts wear with time and use. Action regulation is the adjustment of many moving parts to factory specifications for the best possible performance of your instrument. Regulation of the piano action varies in price depending on the amount of work needed.


Repairs

Our company can handle most any piano repair needed quickly and efficiently. Rates for repairs will be determined from a thorough examination.


Rebuilding & Refurbishing

Contact us for an estimate on renewing your piano!


Humidity Control Piano Life Saver System Installation

These are the best systems available to protect your investment from the harmful effects of humidity changes. We provide sales and installation of Dehumidifier systems and complete Climate Control Systems. The piano life saver system is recommended by piano manufacturers such as: Steinway, Yamaha, Mason & Hamlin, Bosendorfer, Baldwin, Kawai, Young Chang, and many more. Contact us for pricing!







** Services may be performed by either of our Expert Piano Technicians **


Alan Preston: Master Piano Technician, Tuner, & Rebuilder. Company Founder With Over 45 years Of Experience And Expertise


Michael Preston: Master Piano Technician, Tuner, & Rebuilder With More Than 20 Years Of Experience